DNS service and Security Surveillance systems
What is DNS Service
DNS stands for Domain Name Service, it translates the name of the host such as facebook.com to its IP address that looks like this 173.252.120.6. DNS is basically a directory service that contain the IP address of any host. based on its Domain Name. Two of the most popular DNS services are OpenDNS and Google Public DNS.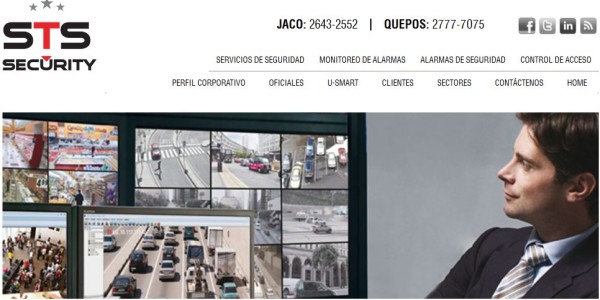 What is a home security surveillance system:
A home security surveillance system traditionally includes a number of video cameras, a recorder (DVR or NVR) and a power backup system. It is used to view live footage and record events that occur at your home. You can learn more about home surveillance system by following this link: www.sts-cr.com/video-vigilancia-2/
How to use your security surveillance system for remote viewing using DNS service:
There are two main ways to connect remotely to your surveillance system. Remotely means outside of your LAN network, as long as you are hooked up to the Internet, from anywhere in the world.
You can use a Static IP address or use a Dynamic IP address.
Static IP Address
In case your ISP (internet service provider) provides you with a Static IP address, you will be able to access your video recorder by typing into your web browser the Static IP allocated to you by the ISP provider.
Dynamic IP Address
If you have a Dynamic IP address from your ISP, it means that your IP address will change every time you log in online, thus there is no one IP address that can always direct the incoming traffic to your video recorder. In such case you would register with a DNS service provider.
Registering with a DNS service provider
Registering with a DNS service provider will allow you to connect to your cameras by creating a host name on the DNS server and connect that host name with the ip address of your internet service connection. Most routers support DNS server and every time the router will detect that your ISP changed your IP address, it will communicate to the DNS service provider that the IP address was changed. So you will always be able to use your DNS host name to connect to your video recorder (DVR or NVR).
So for example, let's say you have a security surveillance system in your home in New York, and you are right now in Costa Rica on your winter vacation, and you have registered with a DNS service provider under the name mikenvr.opendns.org, while in Costa Rica you will be able to open your computer browser and enter the address of the host name and the DNS service provider will redirect you to your surveillance system in your home in New York.
Important security measures to take when signing up with a DNS provider and managing your Data:
Maintain a secure system: don't use your default video recorder password as hackers know the default passwords for the various manufacturers and can use them to enter your video recording system. Use a strong password. Same for your DNS service password and login information.
Install and maintain a firewall configuration that protects your network.
Regularly test your home network for malware by doing routine checkups with your antivirus software.
Keep your Video Recorder password private, do not pass it to friends in email or text.
In case you have a Dynamic IP address, Smart DNS provides multiple secure options to choose from, speedy service and excellent value.